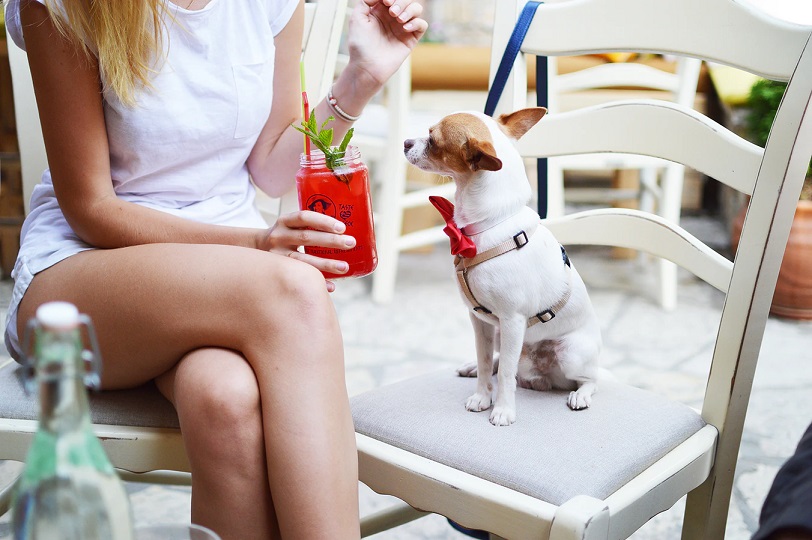 Image courtesy of Unsplash
The Best Apps for New Puppy Parents
There are few life experiences that can rival that of becoming a pet parent and the adventures that follow. With its many ups and downs, having a furry companion brings great joy and love to you, anyone in your household, and even those you meet in the community during outings. Dogs are social creatures just like humans, and you're likely to find that they are people-magnets, too!
But first-time dog owners should be aware of certain things to keep those four-legged friends healthy and happy. Luckily, help is conveniently available in the form of apps you can use on your phone.
A doggie companion requires a healthy mix of love, discipline, and preparedness. It won't be uncommon if you find yourself getting up in the night as if you have brought a baby into your home instead of a canine. Get ready with your essential tools: healthy food, a good bed, a strong leash, and a phone that can support the best pet parenting apps. If your current phone is lacking in any way, consider an upgrade to a more dynamic model. There are some good deals available on the latest smartphones, and some providers offer savings on new models when you trade in your old one. With a new high-performing phone, you'll be able to load up on the best apps and make sure you stay on the same page with your pooch.
Puppr
When it's time to take your pup for basic training, don't shell out for expensive lessons. Try Puppr, a dog training app for dogs and their humans at any stage of life. The app features easy lessons with clear instructions and photos, along with more than 50 tricks from basic to superstar levels. The app features a clicker and uses the well-regarded positive reinforcement approach to dog training.
Here's something extra to perk up your ears about Puppr. The lessons on Puppr are taught by celebrity trainer Sara Carson of Sara and the Super Collies, who are top dogs in tricks and training all over the world. Border Collie Fan Club notes Sara is generous about sharing her training techniques, also offering books and videos. The app also offers product recommendations and a live chat with Sara.
Healthy Paws Pet Insurance App
While taking care of your dog is amusing and gratifying, there are times when it's not always a walk in the park. When health hiccups or injuries come your way, you'll need pet insurance, and the best app for this on the market is the Healthy Paws Pet Insurance mobile app. You can get a fast, free quote and use your phone to submit photos and claims from anywhere. All you need is a good phone camera to shoot images of vet invoices or pet photos. You can also easily review your policy and claims to keep up-to-date.
Say BARK!
After all the hard work of dog training and pet insurance are covered, lighten the mood with the hilariously weird app called Say BARK! Apple explains that with this app, you're able to use your favorite pet photos to build fun, animated greeting cards with your own dog as the star. Say BARK! has a collection of filters and audio to customize your card, or you can record your own. Once you are satisfied with your masterpiece, share it with your human best friend, family members, or with the social media world.
Dogs need unconditional love just like you do, and in some ways they require just as much care as a human child. But what they give back is a kind of lifelong companionship that only a four-legged critter can offer. Before your first day with your new best friend, make sure you're equipped with the best apps around.
If you're still looking to adopt, consider turning to Thompson River Animal Care Shelter. Visit our website today to browse our adoptable pets and fill out an application.
Visit the author Nick Burton's website ourbestdoggo.com for more information on adopting and caring for your pet.
affiliate link trace
Woman Shoes